A Reading List for the US Southwest
The following selection of books was randomly compiled during my March 2009 trip through New Mexico, Arizona and the Mexican border. These books enhanced my experiences in this wide-sky land of arroyos and dusted off the lives of those who have lived, thrived and survived under its relentless sun.
Fine, Glassman and Hamilton, curators. Georgia O'Keefe's Library in Abiquiu. NY: The Grolier Club, 1997.
Grey, Zane. Stairs of Sand. New York: Grosset and Dunlap, 1928.
Mansfield, Sage. Pedernal: Poetry. Tulsa, 2000.
Norwood & Monk, editors. The Desert is No Lady: Southwestern Landscapes in Women's Writing and Art. New Haven: Yale University Press, 1987.
Poling-Kempes, Lesley. Ghost Ranch. Tuscon: Univ. of Arizona Press, 2005.
---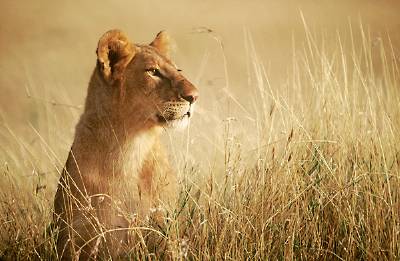 The End of the Wild, by Stephen M. Meyer.
Cambridge, MA: MIT Press, 2006.
This book, small enough to easily carry on a subway or plane, succinctly addresses our planet's extinction crisis, much of which is irreversible, and our role as humans in it – both from the causal and the corrective points of view. Meyer dismisses many haphazard concepts that claim they can reverse the tide of half the earth's species already floating out to extinction. Just before this amazingly thorough 90-page book completely discourages its readers, he offers a unified approach to saving as much as possible of the biodiversity that has made this planet not only so beautiful but also sustaining for the human species. My conservation studies and observations completely support Meyer's argument that transregional "meta-reserves" are our only means to surviving on this planet.
Use the links to the left for more book recommendations.