Calendar for 2014
April 22: Earth Day's "Water Symposium" at The Masters School in Dobbs Ferry, NY with NWNL Director Alison Jones as one of the panelists.
April 26: 24th Annual Stream Clean Up, Raritan River Headwaters, NJ
Each spring the Raritan Headwaters Association organizes clean up programs to protect water quality and promote public stewardship of local streams and rivers. This year's annual stream clean up will be at multiple sites throughout Hunterdon, Somerset and Morris Counties. NWNL Director Alison M. Jones will be one of the volunteers participating.
May–June (dates to be determined): Snake River Basin Expedition
NWNL will complete its Columbia River documentation with this expedition – the 20th expedition since NWNL was founded in 2007 – along the Snake River, the largest tributary to the Columbia.
June 13: 6th Annual Sustainable Raritan River Conference, New Brunswick, NJ
July 15: Lecture at The Wild Center in Adirondacks State Park, NY
Sept. 2–30: Lower Mississippi River Basin Expedition
NWNL Director Alison Jones will attend the 24th Annual Conference of the Society of Environmental Journalists on "Risk and Resilience" in New Orleans from Sept. 3–7, and then document other sites and stakeholders along the Lower Mississippi – valued as a critical transportation route but threatened by agricultural pollution from upstream petrochemical pollution, from "Cancer Alley", and from severe storms and floods.
October 21–23, 2014: Columbia River Basin 2014 Conference, Seattle, WA
This year is the 50th anniversary of the Columbia River Treaty. NWNL Director Alison Jones will attend this conference to join leaders and community members in discussions of the future of the Columbia River Basin. For more information, see Columbia River Basin 2014 Conference.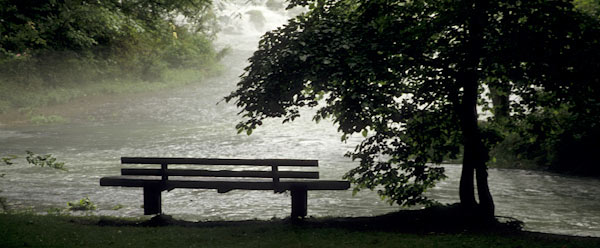 Past Events, 2013
Dec. 17, New York, NY:
"Caring for our Water Resources" – A lecture by NWNL Director Alison Jones to upper and middle school students of Birch Wathen Lenox School.
Dec. 5: Sustainable Raritan River Mini-Conference, Duke Farms, Hillsborough NJ
Alison Jones, NWNL Director, attended to explore public access to the Raritan, regional climate change effects, wetlands and stormwater management, and regional conservation planning.
Nov. 19: Lecture, The Masters School, Dobbs Ferry NY
"Caring For Our Watersheds" – NWNL Director Alison Jones spoke to the entire student body, and then discussed watershed issues in chemistry, history and photography classes.
Nov. 1: Norwalk Community College, CT
"Documenting Our Watersheds" – Alison Jones returned to the college where she took her first photography class to discuss the power of photography as a tool for conservation.
Oct. 3–6, Chattanooga TN:
Society of Environmental Journalists Annual Conference. As a SEJ member, NWNL Director Alison Jones attended this conference to learn more about US watershed issues, especially focusing on the Tennessee River Valley issues: past, present and future.
Sept. 26 – Oct. 28: Tennessee & Ohio River Basins Expedition
This 6th NWNL expedition to the greater Mississippi River Basin visited two major tributaries that flow west into the Mississippi River. Threats to the health of these watersheds were documented, and solutions that are being put in place were discussed in stakeholder interviews.
Sept. 4–9, British Columbia, Canada:
Salt Spring Island Symposium. NWNL participated in this annual conference of selected explorers to share its 6 years of watershed documentation and research.
June 11, New Brunswick, NJ:
Raritan River Initiative's 5th Annual Conference. NWNL attended seminars at the EJ Blaustein School of Rutgers University. Explore Sustainable Raritan River and see NWNL's Raritan video on the home page.
May 12 – June 3: Upper and Middle Mississippi River Expedition
In its 5th Mississippi River Basin expedition, NWNL followed the main stem of the great "Old Muddy" from its Lake Itasca source (1,475 feet [450 m] above sea level) to Saint Louis (465 feet [142 m] above sea level) where the river's longest tributary, the Missouri River, enters.
May 6, Far Hills, NJ:
"Caring for our Watersheds." A lecture for Far Hills Country Day School fifth-grader students by NWNL Director Alison Jones.
April 3, New York City, NY:
"Where Does Our Water Come From?" A lecture for Birch Wathen Lenox School Lower School students by NWNL Director Alison Jones.
Feb. 20–24, Cabo San Lucas, Mexico:
"Meet the Explorers" – Alison Jones will discuss NWNL findings on a panel of members of the Explorers Club Conservation Committee and be part of conservation meetings these 4 days on water issues.
Jan. 5 – Feb. 5: On this 4th expedition to the Omo River Basin, NWNL investigated threats of lower water levels to the Omo's terminus due to 5 hydro-dams in the Upper Omo basin and extraction of water for sugar cane and cotton plantations in the Lower Omo. See Expedition's Purpose.